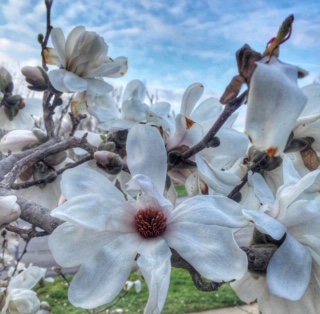 Hi there and welcome to my portfolio website, where I hope you'll learn a little more about me and how I can use my skills and experience to meet almost any communications need you might have.
Areas in which I have deep writing experience include professional profiles, art & craft DIY, art history, healthcare, financial services, B2B, architecture, interior design, legal, education, real estate, travel and tourism, health and fitness, and entertainment.
Born with an intense sense of curiosity, I always what to know the how and why of everything. A fortunate trait for a writer, no? I'm always the one lagging in museums and on tours because I have just one more question. And I love, love, love interviewing people and learning what makes them tick, what they are passionate about. When it comes to voice and style, I'm a chameleon. I can pick up or adapt to any tone needed.
But I also know writing—freelance writing in particular—is about more than skill and experience and even talent. There are certain qualities necessary to be successful in this arena.
Meeting deadlines, of course, is a biggie, and I am unwavering when it comes to deadlines. I DO NOT MISS DEADLINES. I get the job done no matter what. I'm also naturally gifted with an extraordinary ability to focus and concentrate on the task at hand. (I used to say I was the opposite of attention deficit—hyper-focused, I'd say. But then I found out that, technically, obsessive-compulsive is the opposite of attention deficit, and suddenly it wasn't such a badge of honor anymore.) And, perhaps most importantly, I genuinely enjoy this sort of work—I've described writing more than once as being similar to working on a puzzle. There are many pieces to involved, and you know when you fit them all together just right. It's exhilarating. (The writing, that is; Puzzles, though? It depends on what you're into.)
If you're still reading—hi there!—please know that I'd love to show you what I can do for you. I'd love to discuss any project I might be of assistance with ... for you, your small business, or your large business.
Feel free to look around the pages of this site to get an idea of the type of work I'm especially good at and feel free to reach out if you think I may be right for your project.
With warmest regards,
Kristy